You won't have to force contact lenses into your tired eyes anymore. There are many trendy options available to make you look good too!
A Pair for You and Me
What started out as a practical tool for the necessity of everyday living, has now turned into a fashionable trend and statement piece for those even without myopia. Doing more than just correcting or improving vision problems, they are now a reflection of your personality and style. Let's delve into 4 of the latest trends for everyone:
1. Stylish Thin Round Metal-Framed Glasses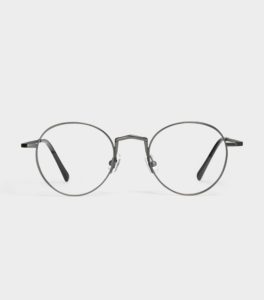 The 70s are back! Popularised by Korean fashion, round metal frames have found a way back to the shop racks. Different face shapes suit different glasses but with these, they work exceptionally well for heart-shaped faces and square faces where you'd want less angular glasses to soften the face.
2. Transparent Frames are Here to Stay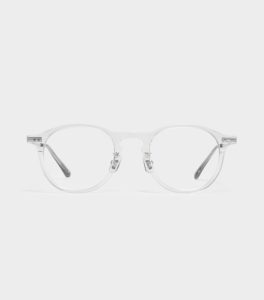 From transparent bags to jackets, and now to eyewear, transparent accessory is a part of a minimalist movement to let the natural elements be the focus. In this case, your eyes! The only consideration here is then, which transparent frame to suit your face shape?
If you've been sporting unwanted wrinkles around your eyes or droopy eyebrows, you can further enhance your beautiful eyes through aesthetic treatments with the new generation botulinum toxin with zero complexing protein, micro focused ultrasound with visualisation (#mfuv), or even patented CPM technology hyaluronic acid (HA) dermal fillers.  With brighter eyes, you can definitely rock the rounded frames effortlessly. To find out more about how to have brighter eyes, seek advice from your trusted professional today!
3. Look Chic with the Classic Half-Frames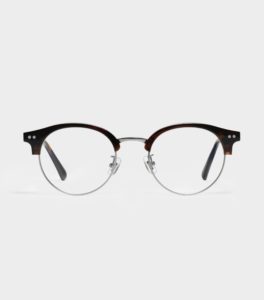 You've seen it then and you see it now. By balancing out your facial features, this particular type of frame was made to suit all face shapes like rectangle, triangle, oval or even square faces.
4. Wacky Wears with Odd-Shaped Glasses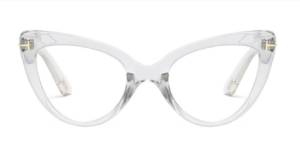 To help add more dimension to your face shape, go for a classic cat eye! This works best if you're looking to enhance the top half of your face to create the illusion of a slimmer face.
To further enhance the definition of your jawline, consider using dermal fillers or US FDA-cleared microfocused ultrasound with visualization (#mfuv) treatment. Patented CPM technology HA dermal fillers restore lost volume and provide structural support, while microfocused ultrasound with visualisation treatment lifts and tightens skin over time, helping you to achieve the jawline you have always been looking for. 
To find out more about how to achieve a more defined jawline, seek advice from your trusted professional today!