Merz Asia Pacific regional commercial director Conway Rappa, Philippine representative of the Merz Aesthetics Serendipity Journey (MASJ) campaign Cat Arambulo-Antonio, Merz Philippines country manager Jorge Libanan
As far back as the age of Cleopatra, women have been practicing various forms of self-care.
Ancient Egyptians used Dead Sea salt, kohl and olive oil.
The Greeks used honey and vinegar.
Geishas used rice flour and Indians chewed betel leaves to stain their lips.
Beauty girls of the 1800s rubbed burnt bread on their teeth for fresh breath and used black soot with oil to tint their eyebrows.
Their versions of facemasks bordered on the macabre: arsenic to turn the skin of Queen Elizabeth I white.
We sure have come a long way since and aren't we glad.
The introduction of technology in beauty have given women and men who wish to prolong their youthfulness or refine their appearance, a reason to hope.
If there is one thing I've learned in covering the beauty beat, it's that there is a way to address almost every beauty concern.
I'm not talking about "problems" like acne or rosacea, but there, too, are solutions for those — I mean concerns that are possibly only visible to its bearer, things that we want to address because it would make us feel better.
In recent years, an unofficial global movement of women of all ages has spoken out about why we wear facemasks, draw on eyebrows and undergo a treatment or two — however they make us feel, whether that's tough, pretty, soft or strong, they give us the boost of confidence we need to do better in almost every aspect of life.
That's the healthy perspective, one that Merz Aesthetics, a global leader in medical aesthetics, is advocating.
Its latest regional campaign, Merz Aesthetics Serendipity Journey (MASJ), is all about evolution and aims for what I would describe as a "makeover-induced personal growth."
If there is something coming-of-age movies have taught us, it's that a makeover, more than a reaction to circumstances, can be an effective catalyst for self-discovery and empowerment.
If you think that sounds trite, read about the stories of the 11 women who spoke about their Serendipity Journeys on www.myserendipityjourney.com.
Coming from different countries in the Asia Pacific, they talk about self-care in relation to self-love, and how undergoing an aesthetic makeover, such as getting a lift, or fillers or a defined jawline, can do wonders for the self-esteem and create a ripple effect of positive acts.
As a global provider of aesthetic products ranging from skin tightening to fillers and pure toxins, Merz Aesthetics with its MASJ campaign, is at the forefront of a beauty revolution in the Asia Pacific.
In the Philippines, a country that has a steadily growing market for non and minimally invasive aesthetic treatments, people are still generally uncomfortable telling people when they've had anything done — not that they owe strangers an explanation, but the fact is, this doesn't have to be the case.
Merz Philippines country manager Jorge Tuazon Libanan says aesthetic treatment is an investment, not an indulgence.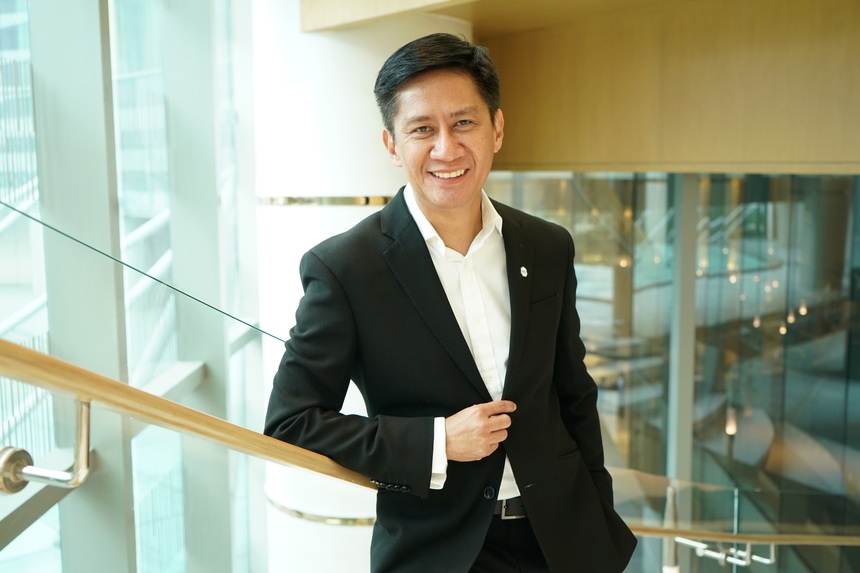 Merz Philippines country manager Jorge Libanan
Merz Aesthetics and its official partner doctors and clinics are professional in the way they assess a patient's needs and wants.
The objective of the MASJ campaign is to de-stigmatize aesthetic treatments and empower everyone who has done or is doing them to talk about their journey and spread the word.
"The Philippines is still very conservative. It is embedded in our culture. But the technology is already present and safe. And it's meant to enhance, not to alter. We want the patients of our partner doctors to become better version of themselves rather than let's say, just give them the lips of Angelina Jolie," Libanan says.
Focusing on "enhancement" over alteration, clients are asked, "What is your favorite feature?" Its partner doctors assess features only in relation to the client's own facial proportions — which means, no, they won't give you Angelina Jolie lips or Naomi Campbell cheekbones if it doesn't suit you.
The whole idea of the campaign is to push aesthetic treatments as means towards becoming the best version of oneself, not to look like somebody else.
Merz Asia Pacific regional commercial director Conway Rappa explains, "We focus on each individual's favourite feature and work around it. You like your eyes, we can do something to make your eyes brighter. We're not talking about radical surgery, we're talking about minimally invasive or even non-invasive aesthetic treatments. It's like a drive-through."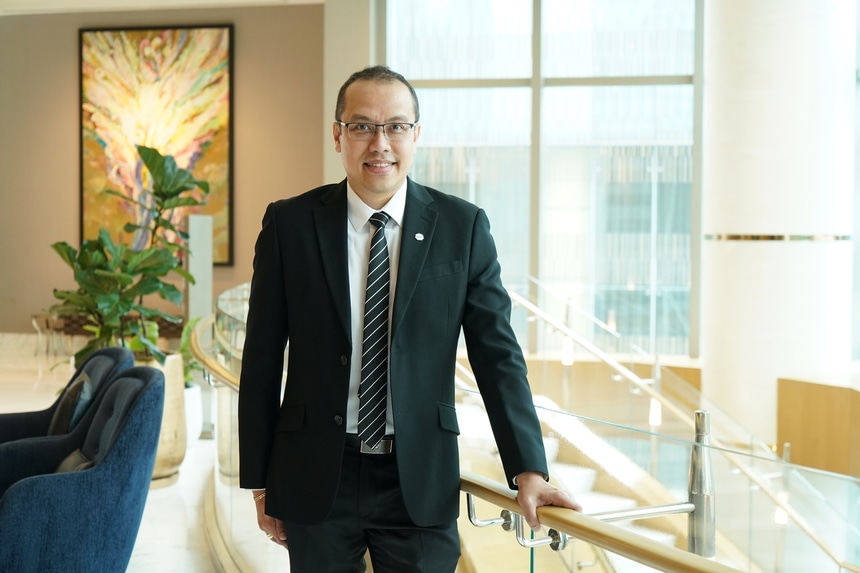 Merz Asia Pacific regional commercial director Conway Rappa
He adds, "The stigma is still everywhere and we've only just begun this movement. But we want it to spread and we want people to know about how easy it is to enhance the area of the face that you like."
Libanan and Rappa are spearheading the MASJ movement in the Philippines. Both having more than 20 years of experience in the aesthetics industry, they have proven their expertise in the field through successful campaigns and the growing success of Merz in the Asia Pacific region.
Of course, with the market being predominantly female, the spotlight is on the 11 MASJ representatives who will be sharing their Serendipity Journeys with the public.
The Philippines' representative, stylist, interior designer, TV personality and mother of three Cat Arambulo-Antonio, shares, "When you look good physically, you will feel much greater inside."
For Cat, her aesthetic treatments with Merz are investments that have made an immense impact on her personal well-being and career.
"Had I known this was going to be the effect on me, I wish I had done it sooner. A lot of my work involves being in front of the camera, and I also have to face people often. I always want to be presentable and show my best self. I feel that when you take care of yourself, you emit this energy to everyone around you."
Cat adds, "I definitely trust the products that Merz offers not only because it really works, but it has contributed to building my self-assurance. With Merz, I'm realizing that we have to do away with secrecy and embrace acceptance. We invest, not indulge. It's not just self-care. It's really all about self-love, and my co-representatives share the same passion for helping people change the way we talk about it."
In September, the Philippines will be hosting the MASJ Soiree, bringing together the 11 women who have experienced their own Serendipity Journeys, with the objective of spreading the word about self-love through self-care and the positive effects their personal Journeys on their confidence, well-being and outlook.
Rappa shares, "We wanted people who are open to share their journey and are able to articulate their thoughts and represent a diverse base of industries. We have bloggers, writers, TV show hosts, moms, moms-to-be, women who don't have children, women from their 20s to their 40s. We wanted them to share their discovery. After having the treatment, how do they feel? So that more people can realize, 'This is what I could also do!' It's not just for superstars in Hollywood and it's not going to cost me tens of thousands."
While the representatives are in their 20s to 40s, Libanan explains that the Serendipity Journey knows no age and speaks to everyone.
"There's no age limit. We have products that will help patients into their 50s and beyond. What they would need would differ from different age groups. The message is still the same for them," Libanan shares.
"The investment period is when you are in your 30s or 40s, but in your 50s and 60s it's really a reward. By that time, you are already enjoying your life. You're financially stable. These treatments are also something they can look forward to."
The MASJ campaign is in the tradition of Merz's philosophy of  "Look Better. Feel better. Live better."
"We really want people to look better. We want to extend and share this with more people. With correct knowledge, they will understand where to go for the treatment, what to get, and there will be no feeling like you need to hide it. This is what we look forward to in the future," Rappa shares.
Self-care practices have truly come a long way. There is everyday self-care, which is the soothing, replenishing kind that mends the soul as well as the pores; and there is self-care as an investment, which gets literally under the skin to provide long-term confidence and peace of mind.
Rappa concludes with an informed and hopeful forecast on the next evolution of beauty: "More openness, more information, people will be happier with themselves, people will share their experiences. We hope in the future people with realize that this time was the point when beauty had changed, when people realized that beauty is not only for celebrities or that involves a very expensive surgical process — it is something that is inside you, but you can do something on the external to enhance the journey."
It all comes down to what ever we choose and are comfortable with, and that, ultimately, is what MASJ wants us to know: your face, your choice, your journey.
Just stay away from the arsenic.
Ref: https://www.philstar.com/lifestyle/fashion-and-beauty/2019/02/28/1897231/self-care-21st-century-merz-aesthetics-redefines-beauty-journey